Omar & Melinda Martin's EXCLUSIVE BONUS for
Your Email Lists Are About To Start
GROWING In A Whole 

NEW WAY!
This Incredible New Software Captures Quality Emails and Actual Names Of All Your Incoming Leads!
Grab BOOST OPTIN Today From This Page Before Time Runs Out And Get ALL The Bonuses Below!
Bonus 1 Email Persuasion Training Workshop
Your email list is about to start growing by leaps and bounds, so you need to be ready to start creating highly engaging (and profitable) email campaigns. Writing emails might seem like a simple task, but it's actually one of the most important actions you take in your online business. The quality of your emails can completely make or break your profitability and success. In this video training workshop Omar takes you through the 5 core concepts you have to master in your email marketing so that you'll be able to maximize your ROI.
Omar walks  you through how to write intriguing subject lines that entice your list to open your messages.
Learn how to simplify the most difficult part of writing an email, creating a compelling message.
Simply slapping a link into your email isn't good enough. Omar reveals how to use a powerful call-to-action to increase clicks.
Omar shares his formula for email layout that has increased reader engagement and click-through to your call-to-action.
Once you've written the perfect email, you have to make sure it gets to the recipient. These tips will help you increase your inbox rates.
Bonus 2 Email Superpower Training Academy
This training is a collection of Higher Level Strategies video tutorials that are advanced enough for experts to profit and simple enough for newbies to grasp. Email marketing is a HUGE component of every internet marketers business regardless of the niche their in. Mastering the skills taught in these videos is critical to the long term success of anyone using EMAIL in their business.
Bonus 3 HYPER Crush Campaign Email Series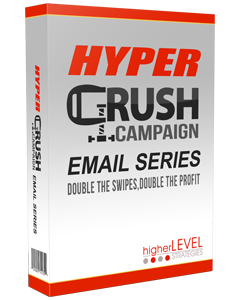 You're probably already familiar with our standard Crush Campaign for maximizing commissions during a special launch. The original crush campaign revolutionized email marketing and has generated millions of dollars for hundreds of marketers out there. Well, now we've taken it to the next level with the HYPER Crush Campaign, that is TWICE as powerful and can absolutely crush your competitors in the final days of a hotly contested launch contest. Use it at your discretion!
Bonus 4 The Million Dollar Swipe File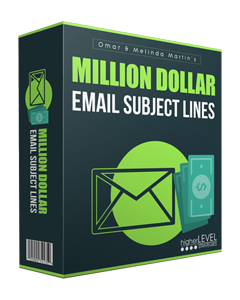 Coming up with new subject lines everyday is a major pain in the butt!
You've got to keep it fresh and interesting in order to grab your subscribers attention and maximize your open rates.
This package includes over 2,500 of Our Highest Converting Email Subject Lines! Utilize this subject line AWESOMENESS to boost your email marketing results.
Bonus 5 The HLS Email Campaign Vault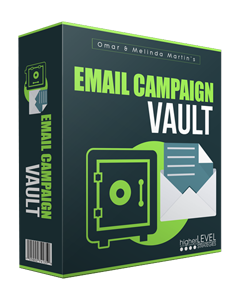 You wont ever have to suffer from "email writers block" again!
This bonus will take you directly to the HLS Email Archive Vault where you'll see thousands upon thousands of marketing emails that we've personally written and sent to our subscribers over the years.
These emails have made us millions & now you can use them to get inspiration for your own campaigns!
Bonus 6 Attention Box Plugin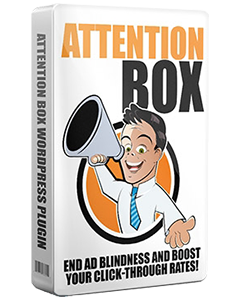 After a one-click installation process, you'll be running new ads in just 5 minutes and we've also included 5 built-in templates to ensure a look and feel that matches your site. There is also an easy ad placement and multiple appearance triggers so visitors won't be bombarded right away, unless you want them to be! You're also going to get to get post and page level control to ensure you show only the most relevant ads to your site's visitors with unlimited ads so you can change them out quickly save for an upcoming event.
Bonus 7 The Hype Stripe Plugin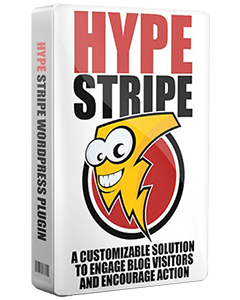 This plugin is awesome. You get Opt-in forms and Survey Links and it works with any autoresponder service that provides HTML forms. You also have the option to drive your readers to your survey right from your latest blog posts. We'll teach you how to show readers related posts/pages or affiliate offers (add a few sentences of copy and a link to a great product your readers need). We also provide you with social media links to encourage readers to follow you on Facebook or Twitter, or view your Pinterest boards.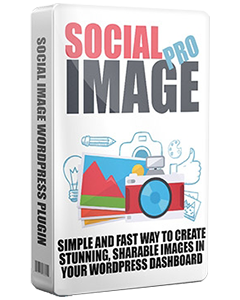 This plugin will allow you to increase sharing across all social networks and get more inbound links and lots more traffic to your offers from Pinterest, Facebook, Twitter and others. You'll learn how to use the plugin to create calls to action right across your blog as well as attention-grabbing images that are much more likely to be read and acted upon than a link or line of text. We'll also teach you how to increase your reader engagement and lower bounce rates by pulling quotes and snippets of text from your blog posts/pages that are particularly meaningful or interesting.
Bonus 9 Share-A-Saurus Plugin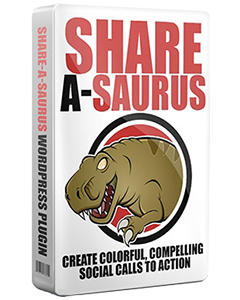 This plugin is easy way to create compelling "Click To Share" quotes right inside your WordPress post editing screen. You get total control over the look and feel of your sharing boxes, including color, font and more. You're also going to get full flexibility to give readers the power to simply highlight your text, click a button and share with the world. This works with both Facebook and Twitter, so there's no need to use two separate systems. You'll get unlimited color choices and 3 styles of quote boxes gives you total flexibility to match your site design or make calls-to-action that stand out and grab attention.
Bonus 10 The 6 Figure Plan Webinar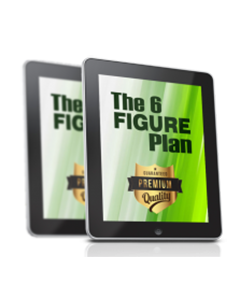 There are thousands of ways to make money online and unfortunately many newbies get pulled into different directions and end up failing. Imagine having a 90 minute training session with 2 internet marketing millionaires that are not afraid to cut through the bullshit and lay it all on the table. This webinar will be a straight forward lesson in creating a plan that will take you to six figures and beyond in record time.
Bonus 11 Mobile Marketing Handbook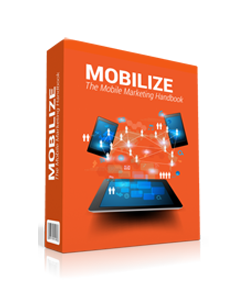 If you aren't using mobile marketing to get new customers into your business, you can bet that your competitors ARE! This guide will take you from being a total beginner into a mobile marketing expert with techniques that will skyrocket the results of your marketing efforts.
Bonus 12 Facebook Ads Made Simple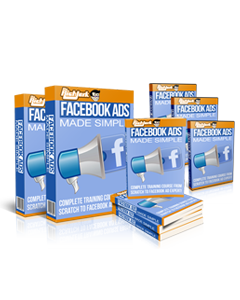 This Facebook Ads Video Training will take you by the hand and show you how to safely skyrocket your Business Success with Facebook Ads in the shortest time ever! There are 12 HD videos with over 40 minutes of step by step training.
Bonus 13 Facebook Ads Made Simple ADVANCED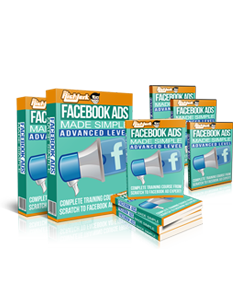 This additional Advanced level Facebook Ads Video Training will take you by the hand and show you how to safely skyrocket your Business Success with Facebook Ads in the shortest time ever! There are 4 HD videos step by step training.
Bonus 14 Facebook HD Ad Image Templates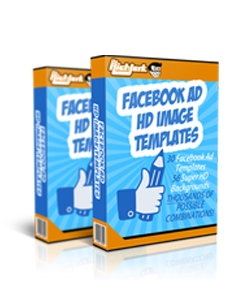 This is a package of 30 Facebook Ad Templates, complete with layered PSD files and also 56 MEGA HD Quality Backgrounds. Used together these can give you THOUSANDS of combinations of High Impact Ads!
Bonus 15 Video Traffic Mastery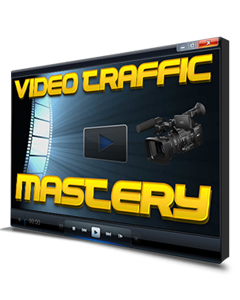 A complete training system featuring 10 in-depth detailed videos teaching you a simple system that helps you generate targeted traffic through YouTube video marketing that doesn't require you to be tech savvy at all. Learn how to drive traffic to your products, affiliate products, and more starting today. In this specific video training course, you will get to watch over my shoulder – step-by-step, click by click – and learn how to take your video, find the right keywords, get your video onto YouTube, and most importantly rank higher in Google, which gets you great traffic and leads.
Bonus 16 SociVids Affiliate Software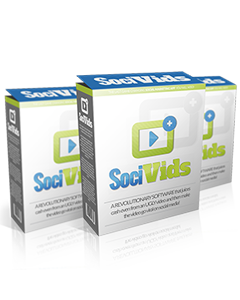 A revolutionary affiliate video software that helps you earn affiliate commissions even from the ugliest sales videos you've ever seen, and makes them go viral on social media. By using SociVids and allowing viewers to click through to sales pages and click on your affiliate links from inside any video, you'll make more sales without ANY extra effort.
Grab BOOST OPTIN Before Time Runs Out And Get These Bonuses!
Here's How To Claim Your Bonuses For:
Bonuses are only available for a very limited time and this page may be removed without notice so act FAST! Order this product NOW, from the link below to claim this BONUS!
Important: Before You Buy
You need to be CERTAIN that we get credited for your purchase so that you can claim your BONUSES, the best way for you to do this is to make sure you clear your cookies before you click our affiliate link on this page.
Follow ths instructions below to clear your cookies THEN come back to this page and click the button to purchase through our affiliate link.
Select your browser below for instructions to clear your cache.
Chrome
TO CLEAR YOUR CHROME BROWSER BEFORE PURCHASE
1. In the browser bar, enter:
chrome://settings/clearBrowserData
2. At the top of the "Clear browsing data" window, click Advanced.
Select the following:
>Browsing history
>Download history
>Cookies and other site data
>Cached images and files
From the "Time range" drop-down menu, you can choose the period of time for which you want to clear cached information. To clear your entire cache, select All time.
3. Click CLEAR DATA.
4. Exit/quit all browser windows and re-open the browser.
Firefox
TO CLEAR YOUR FIREFOX BROWSER BEFORE PURCHASE
1. From the History menu, select Clear Recent History.
If the menu bar is hidden, press Alt to make it visible.
2. From the Time range to clear: drop-down menu, select the desired range; to clear your entire cache, select Everything.
3. Next to "Details", click the down arrow to choose which elements of the history to clear; to clear your entire cache, select all items.
4. Click Clear Now.
5. Exit/quit all browser windows and re-open the browser.
Microsoft Edge
TO CLEAR YOUR MICROSOFT EDGE BROWSER BEFORE PURCHASE
1. In the top right, click the Hub icon (looks like star with three horizontal lines).
2. Click the History icon (looks like a clock), and then select Clear all history.
3. Select Browsing history, then Cookies and saved website data, and then Cached data and files. Click Clear.
4. After the "All Clear!" message appears, exit/quit all browser windows and re-open the browser.
5. Buy a Mac.
Internet Explorer 11
TO CLEAR YOUR INTERNET EXPLORER BROWSER BEFORE PURCHASE
On January 12, 2016, Microsoft ended support for Internet Explorer versions prior to version 11 . UITS strongly recommends that you upgrade to a new operating system if your current system does not support Internet Explorer 11. If you experience difficulty with Internet Explorer, make sure compatibility mode is turned off.
1. Select Tools > Safety > Delete browsing history….
If the menu bar is hidden, press Alt to make it visible.
2. Deselect Preserve Favorites website data, and select:
>Temporary Internet files or Temporary Internet files and website files
>Cookies or Cookies and website data
>History
3. Click Delete. You will see a confirmation at the bottom of the window when the process is complete.
4. Exit/quit all browser windows and re-open the browser.
5. Buy a Mac.
Opera
TO CLEAR YOUR OPERA BROWSER BEFORE PURCHASE
1. From the Opera menu, select Settings, then Privacy & Security, and then Clear browsing data….
2. In the dialog box that opens, from the "Obliterate the following items from:" drop-down menu, select The beginning of time.
Select the following:
>Browsing history
>Download history
>Cookies and other site data
>Cached images and files
3. Click Clear browsing data.
4. Exit/quit all browser windows and re-open the browser.
Safari
TO CLEAR YOUR SAFARI BROWSER BEFORE PURCHASE
1. From the Safari menu, select Clear History… or Clear History and Website Data….
2. Select the desired time range, and then click Clear History.
3. Go to Safari > Quit Safari or press Command-Q to exit the browser completely.
Important: AFTER You Buy
Important! You can access our bonus from inside Warrior Plus by clicking on the big blue button that says "ACCESS AFFILIATE BONUS" as indicated below.
If you have any issues purchasing or accessing your bonuses don't freak out, just submit a ticket at our help desk www.HLSHelpDesk.com
Well that's it folks, it's time to take action. We know that our most successful subscribers of 2019 will be the ones that take advantage of this Video App Suite! We are looking forward to awarding you all these cool bonuses and seeing you inside the members area.
Thanks for visiting our website and God Bless!
Melinda Martin & Omar Martin
"The Internet Marketing Power Couple"
A Team With A Rock Solid Reputation
We are proud to create the very best products and bonuses in the industry while providing unmatched customer support.